Dr. Jonathan Benelbaz
Certified Psychologist - Psychotherapist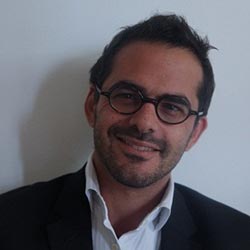 My conviction is that each difficult experience may be transformed into a resource that can be used in order to conduct transformation.
I have French and Swedish citizenship, grew up in Sweden and have lived in Spain, Canada, USA and France. Apart from english and french I also speak swedish and spanish fluently.
I hold Ph.D in Psychology and two Master's degrees, both in Clinical Psychology and Human Resources Management and am a registered Clinical Psychologist and Psychotherapist.
I have also worked several years with Human Resources Management in several multinational companies in France and the US.
As an Organizational Consultant and Clinical Psychologist I have experience in conducting interventions on both individual-and organizational level. Those are mainly related to crisis management, coaching and counseling.
Apart from my clinical practice with individuals and work organizations, I am conducting research in areas related to occupational health.
I also teach Organizational behavior and Industrial Psychology at several colleges, such at Inseec Business School, Paris School of Paris and Université Paris 8.
My experience from various countries has provided me with the ability to apply different work methods in my practice with clients and patients. Therefore, I may apply different methods from time to time. For instance, I may alternate between a more psycho-dynamic approach and other methods more related to « here and now ».
However, the specificity of my work method is that you as an individual always remain in focus.
Publications 
You may contact me if you wish to confront various difficulties in your life. For example, you:
feel anxious in general
wish to transform a situation you feel is being a failure. This situation may be related to your interpersonal relationships, both on a romantic-, friendship or work-related level.
need support to improve your self-esteem
are in a cross-road with one or several difficult decisions to make
need some short- or long-term support (for example grief, sadness or depression)
wish to improve your potential in your work
are curious about exploring more about who you are
Education :
Ph.D in Psychology – Sorbonne Paris Cité
Master in Clinical Psychology  – Université Paris 7
Bachelor in Science: Major in Psychology: McGill University (Montréal)
Master in Human Resources Management- Université Paris 5 – Sorbonne
Consultant in Institutional Transformation  – University of Bath – Royaume Uni / Forum International de l'Innovation Sociale – Paris